Dig Media Make Over – March 2012 Newsletter
Sat, Mar 31, 2012
Email this article
Dig Media Make Over -
March 2012 Newsletter
Contents
---
Dig Media Make Over
Dear Clients,
We began our business in 2007 with a focus on great content and design, but we were limited by both technology and our abilities. We have since grown to a network of over 30 sites dedicated to independent, unbiased news and education helping investors realize their financial goals.
In the last 5 years we have increased our capabilities and built a team that is respected for integrity and commitment to excellence. The advancement in technology now allows us to better reflect this growth and create a better user experience.
In the next few weeks, you will start to see changes as we roll out newly designed sites and a new brand from Dig Media. In addition to design elements, we are introducing the Investing News Network or INN.
The Dig brand is one which we love and have worked hard to establish, but it does not define the network we have built and continue to expand. As we move into areas beyond commodities, the INN brand will make it more clear—for audience and sponsors—what our network is about.
Our new design will reflect a hierarchy in our network of sites and our evolution toward becoming a true news site. We are committed to journalistic integrity, providing advertisers an opportunity to be associated with great content and using innovative techniques to connect our clients with investors.
The Investing News Network brand will cover our entire network. Dig Media will still exist as the publisher of the network, but our marketing efforts will focus more and more on INN. So if you have one of our survival kits from PDAC, hang onto it—might be a collector's item some day!
We look forward to rolling out these changes across the network in April and expect that with both the new design and the INN brand, there will be a transition period. We worked for many months behind the scenes on development and planning, so we anticipate a smooth transition; we will keep you informed throughout the process. Aside from these changes, keep in mind that the content behind the site designs and the great people behind the brand will both remain the same.
As always your thoughts, comments and suggestions are appreciated.
Sincerely
Nick
nsmith@resourceinvestingnews.com
---
Upcoming Events
Market Edge Media Scottsdale Capital Conference (Arizona)
April 13-15
Capital Event Management produces several Capital Conferences a year throughout North America. The conference directly links resource public issuers (typically 20+million market cap TSX and TSX.V listed) with experienced resource capital finance through a day long series of twenty minute one on one meetings.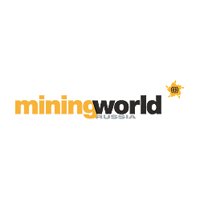 Mining World Russia (Moscow)
April 24-26
Miningworld Russia, the international exhibition for Mining and Processing of Metals and Minerals, over the last 15 years has gathered together experts from the leading domestic and foreign companies to discover the latest equipment, technologies, achievements and projects
Mozambique Mining and Energy Conference
(Mozambique)
March 24-25
The MMEC is the premier established event focusing on the Mozambique Mining, Energy, Oil & Gas sectors and their sustainable development. MMEC 2012 will feature two days of conference sessions, a trade exhibition, round table discussions, seminars as well as touristic trips and technical site visits. It will gather international investors, mining experts, and managers of Financial institutions, Mozambique decision makers, development partners and donors, as well as other key actors and partners in the mining, oil & gas and energy industries.
South Australia Resource And Energy Investment Conference (Adelaide)
April 30-May 2
Capital markets may be tight but investment in resources projects continues to climb in the State. With this in mind, the 11th annual South Australian Resources and Energy investment Conference is set to provide the most comprehensive showcase of the State's growing reputation.
Top Investing News Network Content
Google analytic showed this months highest traffic sites were Gold Investing News, Silver Investing News and Rare Earth Investing News.  With that said Rare Earths take the cake for most viewed article. Take a look below to see what a lot of our readers found to be interesting this month.
As always and don't be shy to "like" or "share" these articles on our Facebook, Twitter or LinkedIn accounts!
Dig Blog
I attended the PDAC tweetup while in Toronto and met a lot of people that follow, tweet and share the news that Dig Media websites provide. It was a great opportunity to meet some of the best tweeters in the business get a few tips on how to continually improve our use of Twitter across the network.  There is something to be said about every new follower and retweet you get in a world where viral news is becoming so prominent.  Jonathan is a member of the Dig sales team and quite active in the blogging social media scene and this is what he has to say about Twitter.
Has Twitter Become the Ultimate Viral News Tool? – Jonathan Holmes
PDAC: Survival of the Fittest – Meredith Eades
There's No Place Like Working From Home… Or is There? – Erin Moir
The Digs on Dig
I don't know if any of you have ever looked at the back end of a website, taken the time to try and write something in HTML or build a website from scratch. Well I have, and let me tell you it is NOT easy! Trying to learn something that is completely foreign is rather humbling and most definitely gives a new found respect for those who absolutely dominate that skill. The design, layout, landing page and every other imaginable component to a website is essential for its success and subsequently the success of our clients. For these reasons I felt it important for you to meet Peter Schilling, our CIA (Chief Information Architect).
DM: What exactly is a CIA, what do you do, and how did you come up with such a cool title?
PS: I do a lot of different things…I make the websites take people's information. Although a cool title I think I'm retiring it as it's not representative of what I do. My role is actually a developer.
DM: Did you develop all the Investing News Websites?
PS: I did not build them all but I made them work more efficiently.  They were originally put together by another member of the Dig team before I started and so when I got here I worked on improving them. I have built most of the new websites that will be going live in the next few weeks though.
DM: How long does it take to build a website like Resource Investing News?
PS: Well RIN is a lot more than a website. There are many different parts of it, RIN is more complicated than just a landing page so encompasses several different elements.
DM: You're building all the new sites so how long from start to finish does that take?
PS: It's not so much the site build that is the tricky part, but the content that you need to think about. I really try to make the content shine and that is the huge value in the redesign. It will put the content first, make it prominent and add credibility to what we are doing at Dig both for our clients and the readers of that content. We want to best represent our content and make sure it is published in a way that it is easily found by other credible sources.
DM: You're from the BC town of 100 Mile House. Other than their CIA/developer geniuses, what is 100 Mile House known for?
PS: They are the log home building capital of the world, but I didn't grow up in one. They also have the world's biggest cross country skis. They are really big, like as big at that building over there. No one has skied on them, they are just kinda goofy and large.
DM: Is that people get around?
PS: (Laughs) No we just drive.
DM: You've been known to wear an I <3 bacon t-shirt around the office…do you actually <3 bacon? How much do you love it? And where would you suggest going to pick up the best bacon in Vancouver?
PS: Yes I do heart bacon, a lot! You can get apple wood triple smoked bacon from the Dirty Apron deli just down from the office and it's pretty effing good. That's where I would go if I were making a gourmet breakfast.
DM: Excellent, thanks!
Permalink:
"Dig Media Make Over – March 2012 Newsletter"